Pattaya is a city located on the east coast of the Gulf of Thailand, in Chon Buri province, about 165 km from Bangkok. This place is famous as one of Thailand's most prominent tourist centers, with millions of visitors every year due to its many beautiful beaches and favorite scenic spots.
Therefore, to make it easier to schedule your trip and certainly not regret missing out on any of the incredible places to visit in Pattaya, please pocket the following places.
Jomtien Beach – One the most beautiful places to visit in Pattaya
First of all, I call the name "Jomtien" This place is like a paradise beach because of its rare peace. With a 6km stretch of sea, Jomtien does not have the hustle and bustle of other beaches. It is also the place to watch the beautiful sunset.
Some indispensable activities are windsurfing, swimming, sailing, enjoying a massage service, or enjoying the view inside the seaside cafes.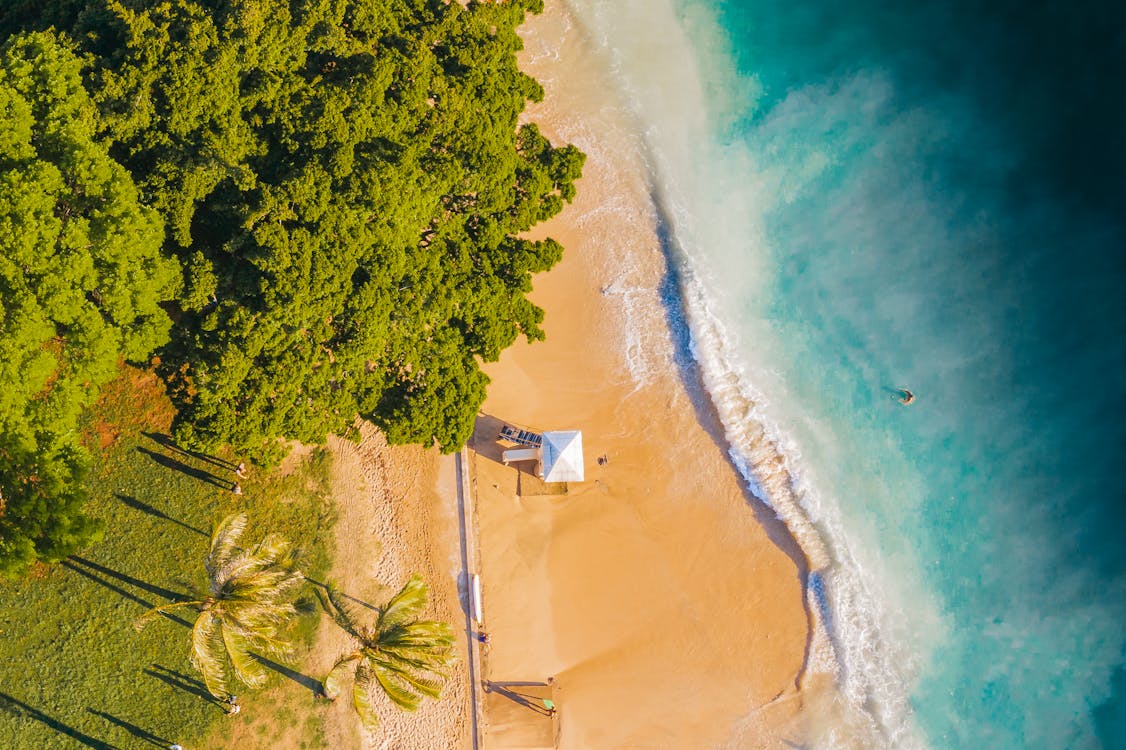 Sanctuary of Truth – The best places to visit in Pattaya
The Sanctuary of Truth is one of the most iconic places to visit in Pattaya. The entire building is impressively built of wood, and every detail is meticulously sculpted, attracting visitors' attention. It is also the best proof of the talent of the sculptors and craftspeople in Thailand.
Not only impressed with the majestic appearance, combined with many different religious cultures, but the images of elephants, people, and ornamental creatures are also very vividly sculpted in wood. Admission for adults is 500 baht and for children is 250 baht.
Visitors to the Sanctuary of Truth should pay attention to their attire, not wearing short skirts and sleeveless tops. In addition to enjoying the beauty of the ancient building and taking a few photos to save memories, visitors discover the temple's culture, philosophy, religion, and history of the temple through the narration of the tour guide. A few small cultural programs will take place at 11:30.
Four Regions Floating Market
Four Regions Floating Market is one of the most famous markets of the Golden Temple country, and also the only floating market in Pattaya. Visitors coming here can not only walk to the market by walking but also choose to take a boat to explore the surrounding scenery.
With an area of ​​​​about 100,000 square meters, the floating market is divided into four separate zones: north, northeast, central, and south. Here, you can buy a variety of fresh fruits. In addition, some shops will serve pre-peeled fruits that you can eat right on the boat.
Thai coconut water is also sold and is the most popular drink. The locals are amicable and hospitable. In particular, you will enjoy delicious specialties that don't have anywhere else in Thailand.
Walking Street
Like other cities, the pedestrian street in Pattaya is always a busy place with a large number of tourists visiting every day. Bars are open all night with live music. The 500m-long distance of the pedestrian street bans traffic after 6 pm every day, ensuring everyone's safety while also avoiding noise and traffic congestion that these activities can cause. Both sides of the road are fast-food restaurants and some clothing stores, but most are still bars and clubs.
During the day, Walking Street is a market with lots of clothes, pictures, jewelry, gems, handicrafts, and souvenirs, but when it gets dark, it's the life of the street. In addition to the consecutive bars with colorful lights, the pedestrian street in Pattaya is also famous for hosting the most sex shows worldwide. This place gathers many beautiful girls from many different countries, and the shows attract many international viewers.
Koh Larn Atoll-The best places to visit in Pattaya
Koh Larn Atoll, also known as Coral Island, has a coastline of more than 4.5km, stretching from North to South. On the island, there are six main beaches: Samae, Tawaen, Jomtien, Naul, Tonglang, and Taytay. This place retains its wild beauty with its clear blue sea color, golden sand beaches, and countless beautiful coral reefs.
In addition to the most popular activity, snorkeling, several other recreational activities such as a banana boat, windsurfing, paragliding, and fishing are also available here.
The best time to visit
The best time to visit Pattaya is from November to March. At this time, the weather is cool, neither hot nor cold, so it is suitable for all types of tourism here. However, the rainy season from June to October is quite an inconvenient time for traveling in a coastal city, and you should avoid coming here.
Special Foods
Coming to Pattaya, you must try the super delicious dishes in the area along South Pattaya Road. Here are a few suggestions for you like:
Tom Yum: A famous Thai soup. But the taste of Tom Yum in Pattaya is sour and spicy.
Som tam: Papaya salad is also very famous in our country. But Thai-style papaya salad in Pattaya with different processing has a new taste that makes you eat it once and remember it forever.
Fried insects: Insect dishes are the "soul of food" in Thailand. All kinds of scorpions, worms, ants, crickets, and grasshoppers are marinated or not; when deep-fried, they will be incredibly delicious and not as scary as you think. Try this dish once when traveling to Pattaya!
Stir-Fried Morning Glory: This is a dish of chopped spinach stir-fried with delicious garlic and chili that stimulates the taste buds immensely.
Shrimp vermicelli salad: The dish is made from vermicelli, dried shrimp, onions, lemon, and fragrant garlic. The container has a typical salty, sour, and spicy taste of Thailand, delicious without fear of boredom.
——
MyTravelThru – Global Airport Transfer & Ground Service
Hotline: +1(415)855-3868 // +447488880186